Roots
Sometimes when we look into the future, we see glimpses of our past. Distant images of lives lived, achievements acknowledged and rewards given. Although these visions and dreams may not be of us, they often provide insights and inspiration that are relatable and powerful to our present lives. Such has often been the case in Samantha's life. In many respects, she is from a straight line descended from several generations of talented, driven, self-made people. And yet, Samantha's journey has been one of self discovery, through many lands, cultures and awarenesses that have made her unique in her own right.
Great grand father - (21 January 1875 – 10 July 1960) British actor best known for playing Sir Arthur Conan Doyle's master detective Sherlock Holmes in five feature films from 1931 to 1937.
Sir Hugh Wontner (Samantha's grandfather) was Lord Mayor of London in 1973, and the Mansion House was his residence during this time. Official business consisted of not only being one of the top city politicians, but also the Chairman of the Savoy Group, consisting of London's four most luxurious hotels. He, in turn, was the son of Arthur Wontner, the prolific British actor who famously portrayed Sherlock Holmes in many successful feature films throughout the 1930s.
Grand father - (22 October 1908 – 25 November 1992) Chairman of the Savoy Group 1948 - 1984 and Managing Director 1941 - 1979. Lord Mayor of London in 1973.
"My first passion was acting. I saw it as a way of using ones body as if it were a musical instrument. The lines you were given to memorize, as the notes you were able to play with. Your expressions and movements, as the emotions to accent the words."
Certainly a passion that would resurface again in her life. Born in the summer of 1968 to the fashion model Jenifer Wontner and the Canadian Olympic Gold Medalist Victor Emery in London, England.
During Samantha's late teens, having moved to Buckinghamshire, England from Montreal, Canada where she had spent her childhood, she found herself modelling for notable photographers Annie Leibovitz and Patrick Lichfield, and soon found herself being featured in British magazine articles and front covers.
April 1986 - Fashion Editorial. Soho, London.
May 1986 - You Magazine Cover shoot. Central London.
September 1988 - Fashion Editorial. Central London.
February 1989 - March Spring Fashion Issue. Central London.
Not too surprisingly, this lead to media attention in London's high society editorials during her "Debutante" year. And yet, this attention was not what young Samantha was envisioning as her destiny. Something deeper, more profound was brewing. She was yet to embark on her adventurous life's journey.
Awaken
Having completed her A levels and thirsting for independence with a curious mind, Samantha turned to the idea of taking a gap year and traveling for six months throughout South America with a girlfriend.
The events that followed would inspire, influence and ultimately determine the direction she would take for the next 30 years of her life. Having parted from her boyfriend prior to her journey's departure, two months in Samantha discovered that she was pregnant. Upon her return to London, six months pregnant, her life quickly unraveled. The years that followed would see Samantha struggling to single parent in relative isolation.
Samantha found comfort and purpose to support her new role as a single mother by enrolling in an Art Foundation at Amersham College, Buckinghamshire. This lead to a placement offer to study at Central Saint Martins College of Art and Design in London.
Studying ceramics, design and film quickly lead to a discovery of natural talent in painting and drawing. Juggling between parenting and academic responsibilities, she made ends meet by interning with Irish fashion designer Paul Costello who outfitted the late Princess Diana on numerous occasions. Soon she was designing and making her own original fashion designs, while also winning an award for her film work at college.
In the early 1990's, she moved to Toronto, Canada and embraced in a passion for acrylic and oil painting on canvas. She debuted several series of paintings in Toronto and New York. During this time, she gave birth to her second daughter. Additionally, she donated her original artwork to the "Save the Children" organization, where she was a featured artist with Ernie Coombs (The Canadian children's TV celebrity; Mr. Dressup). This charitable contribution would make an impact on Samantha's sense of purpose with public service.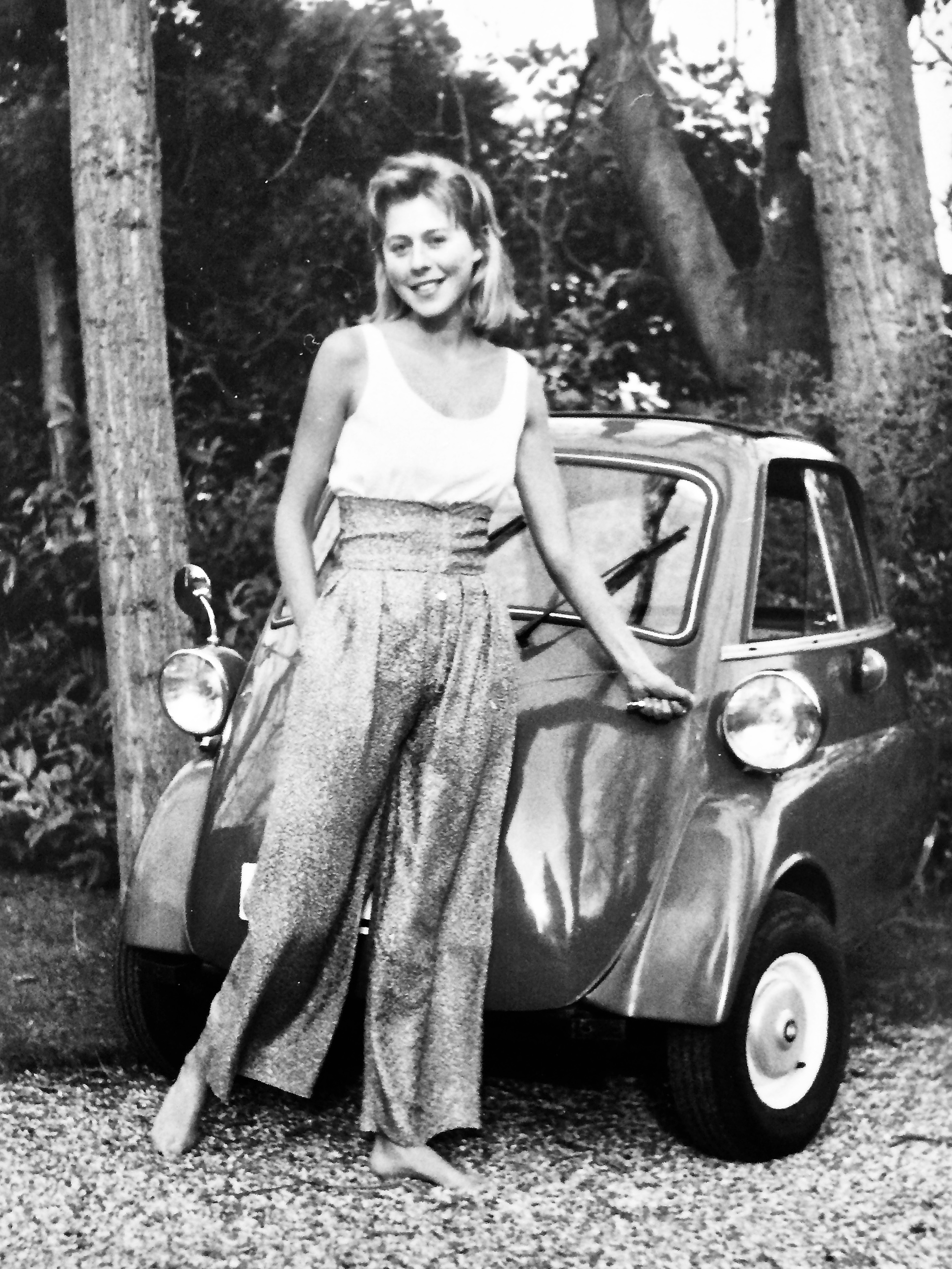 1990 - Beaconsfield, England.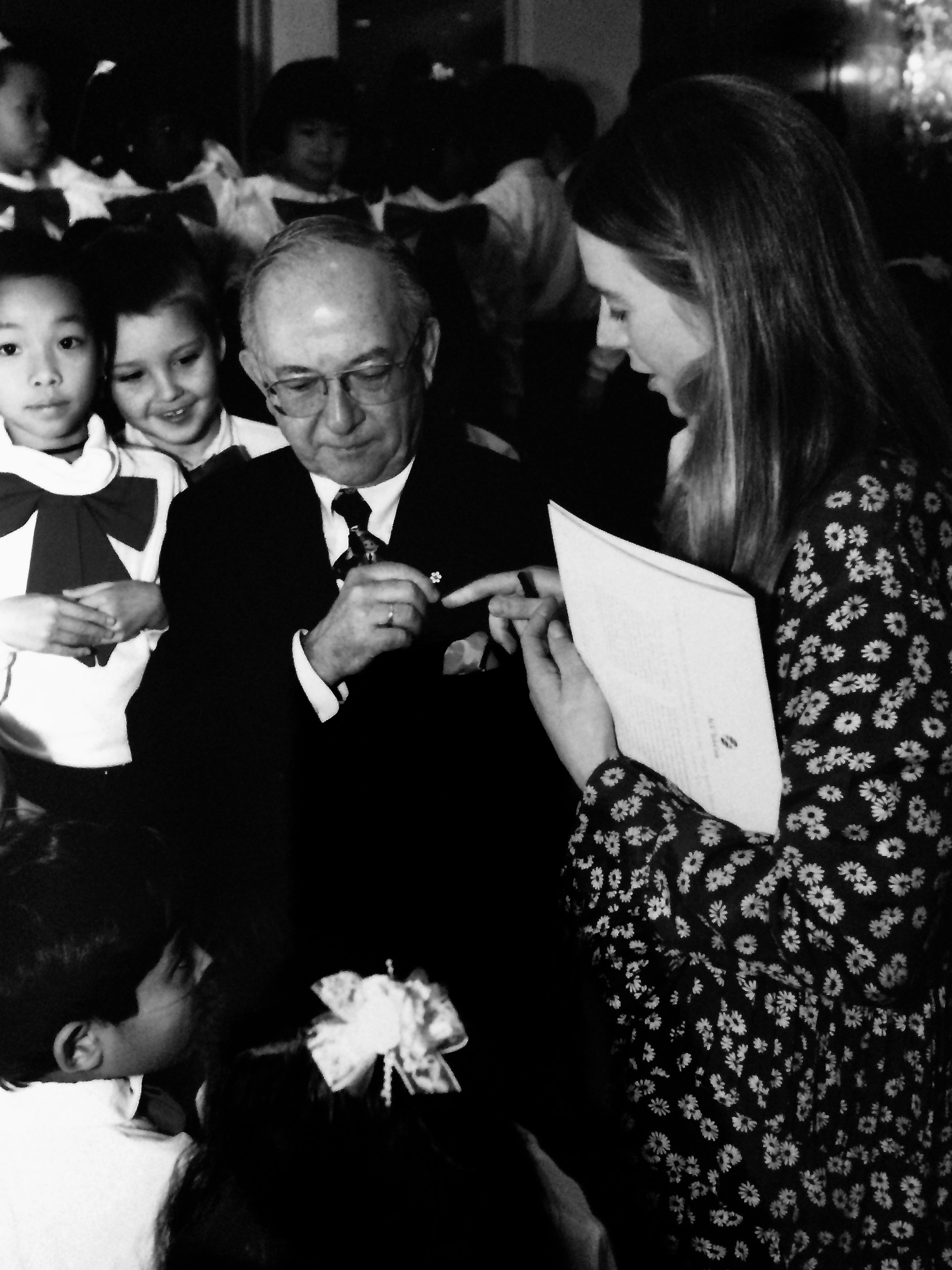 2005 - Manhattan, New York.
Growth
After 13 years of parenting 4 children (2 step-children), maintaining a household and honoring her role as a wife, edges frayed. During a family holiday in the Aegean Sea, Samantha experienced an epiphany. Sailing into the harbor of ancient Halicarnassus (now Bodrum, Turkey) a transcendental experience happened…
"Throughout my life, I have been blessed to travel through many lands. On my initial visit to Bodrum, I felt a spiritual connection I had not yet experienced. I knew very little of its rich history nor the Turkish culture, yet I felt at home, as if I had been there before."
So taken was Samantha by the hospitality of the Turks, the history of its Persian and Greek lineage, and the innate spiritual connection she was having to Bodrum, that she found herself compelled to move there.
"I received a great deal of criticism for my life changing decision."
During the later years that Samantha temporarily moved back to Toronto to tend to some important family matters, a purpose came to light; existential and profound, yet necessary and practical. Splatters on canvas with verbose prolificness; ambiguous in shape, yet charged with intense colour and sharp edges. Unabashed emotional expression poured out of Samantha in her temporary studio. The Black Ledge series emerged.
Yoga is a daily ritual of health and self love.
Circling back through old haunts and early memories.
Giving thanks in the Notre-Dame Basilica, Montreal.
Purpose
The therapeutic potential of art is well understood. It can help lessen suffering and open doors of awareness that guide one to a higher purpose. While working on the Black Ledge series, Samantha began to explore the art form of electronic music. She collaborated with musician Alonso, performing as vocalist, percussionist and synthesist while performing in Canada, including a headline performance at the World Beat Music Festival in Vancouver, British Columbia. She proceeded to art direct all the music videos created from the film footage of this live performance. This creative and musical collaboration concluded with a co-creation and co-production of the music album Ş.
Remembering her London, UK roots - September 2017.
Headlining World Beat in Vancouver, Canada - July 2017.
During Samantha's 49th birthday dinner, another life-changing epiphany occurred. The inner strength she had been nurturing over several years had been built on a deep gratitude for her life experiences through the people she had met and with a reverence for the strengths she had witnessed in her two daughters. This awareness brought on a eureka moment; to rediscover the source of a woman's power, the Feminine Spirit.
Outside the Lord Mayor's Mansion where she lived as a child. London, UK - September 2017.
Catching ghosts and giving thanks in South Kensington, London, UK - September 2017.
Hitting on the inspiration for IKONA during her birthday dinner in Montreal, Canada - July 2017.